Got a picky or allergic dog at home?
Take a quick quiz to tell us more about your dog and get a customized treat box based on;

• Age • Preferences • Weight
• Allergies • Activity levels • Nutrient needs
Take a quiz
✓ Created with animal nutritionist
✓ Fulfills monthly nutrient needs
✓ Perfect for picky eaters
Explore all the ways you can feed!
Meal Topping
Daily Snack
Training
Hiking
Travelling
Single-Ingredient vs. Multi- Ingredient
Single-ingredient
Made with only one trackable ingredient
Recommended for allergic dogs
No additives, fillers or preservatives
Retains all vital nutrients in the prepping process
Perfect for picky dogs
Multi-ingredient
Made with multiple untraceable ingredients
Not recommended for dogs with food allergies
Contains additives fillers and preservatives
Loses nutrients in the prepping process
Not picky-eater friendly
Why subscribe to the Charmy Box?
Save 10% every month
Our subscribers receive a 10% discount on every subscription box
Manage your account
Easily edit delivery frequency, pet profile
Free shipping
All subscribers are eligible for free shipping
Great results take time
Experience the best benefits with consistent healthy feeding
Subscribe Now
What do our customers think of us?
"My first Charmy Pet Box 📦 arrived today!!Can't wait to try all the chews and treats inside❤️ especially the 🐇 feet and 🦘 jerky🤤"
- Mugi
"Finding treats that fit Dalmatians dietary restrictions can be difficult but Charming pet box works extremely hard to customize every treat box to accommodate your dietary restriction needs to keep our pups happy and healthy!!"
- Iris
"My doodles LOVE this monthly box from Charmy Pet Box as the variety is amazing and we love to try new things!"
-Jayme
"Its as if playtime means charmy time at my house of three dogs!! They lovee their box for the month and we usually run out within a week. Is there a larger box option for us heavy snackers?!! Cmon charmy team"
- Will
What is Charmy Pet all about?
Our Air-Dried Single Ingredient Treats
Charmy's single-ingredient treats are air dried to retain the maximum amount of nutrients and to preserve natural taste.

Our ingredients are fully trackable and sourced from local farmers and fishers. These nutritious treats will make amazing meal-toppers and healthy snacks for your fur baby!
Our Story
Charmy started in 2020 after Zach experienced a tragedy with the passing of his Golden Retriever, Kimi due to multiple chronic conditions.
He realized the importance of proper nutrition in the longevity of our canine friends.

Charmy had one singular mission; change dog lives with real, natural nutrition.

And we have been dedicated to this mission from the start.
Customer Reviews
My 2 wheatens love the treats
I feel good giving them a healthy treat that they love.
01/07/2023
Tracey St. Louis

Canada
Monthly subscription
Everything arrived as indicated, all the products seem to be all natural and the dogs do like them.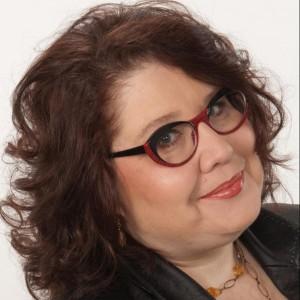 SH
12/09/2022
Susan H.

Canada
We've tried the rest, this is the best.
Quality dog treats produced sustainably here in Canada - amazingly friendly and helpful staff - great value for the money and treats my dogs sit up and beg for. We've done the other US and Canadian subscription boxes - and these treats are superior. No unwanted toy that my dogs won't play with. Everything is reorderable - so I'm able to reorder the favourites and the subscription box means I'm always getting something new. Your dogs deserve a Charmy life.
12/08/2022
karrie k.

Canada
Wonderful
My dog loves these treats. I love the free shipping.
12/08/2022
Brigitte H.

Canada
Awesome
Have only tried two sofar Nicely packaged and came quick
12/08/2022
Brigitte H.

Canada
Awesome
Have only tried two sofar Nicely packaged and came quick